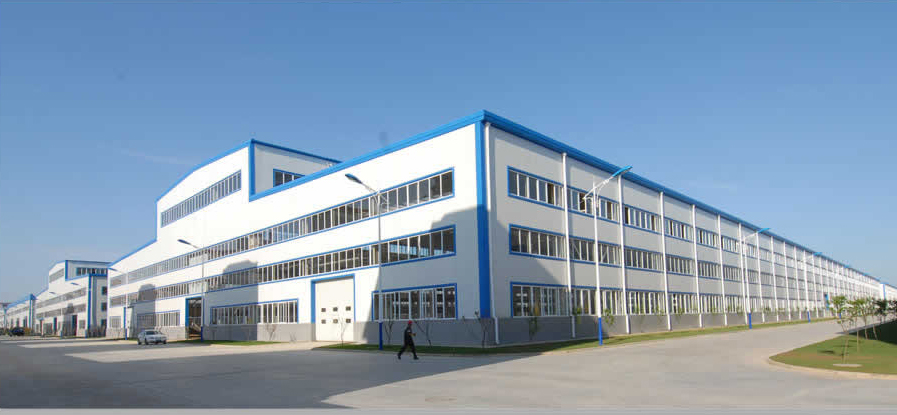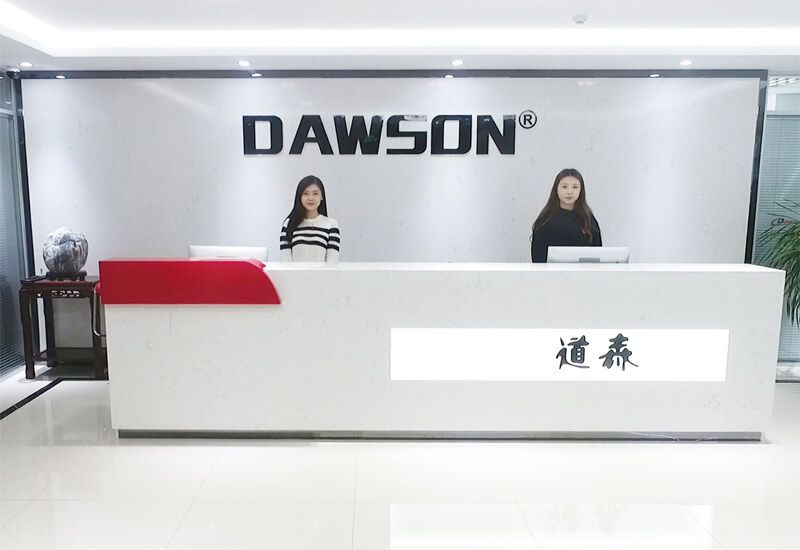 Dawson Group Ltd.,
an ISO 9001 certified firm, Lloyd's register, specializes in the field of lifting and hoisting equipment, webbing and round sling, ratchet tie down and lashing equipment, chain and chain sling, wire rope and wire rope sling, material handling, rigging hardware and other products. We are located in Qingdao, China. All products are produced under strict standards of quality control, and constant research and development ensures that you are getting the latest products produced with the most advanced and cost effective technologies. Most of our products are CE, TUV & GS certified. We are confident that our products and service will satisfy the highest of standards. From the beginning, Dawson is growing continually, stably and high-speedily.
Our products include: lever block, push trolley and geared trolley, I beam clamp, lifting clamp, snatch block, webbing sling, endless type webbing sling, round sling, cloverleaf sling, sling bag, Grade 80 chain and chain sling, chain fitting, ratchet tie down, ratchet strap, cargo lashing, ratchet, ratchet type load binder, lever load binder, electric and hand winch, hand puller, winch strap, tow strap, logistic strap, rigging hardware, marine hardware, anchor, anchor chain, turnbuckle, shackle, stainless steel rigging, etc.
Dawson
, now supplies a wide range of industrial products that covers lifting, lashing, sling, rigging, marine, mining, towing, transportation, construction, fishing and security applications.
The unique feature of Dawson is youthful manages and technological abilities. They supervise the quality in accordance with international standards; Dawson thinks much of the demands of our customers, putting the customers' benefits on the first place, pursuing excellent sources of products resulting in competitive prices in world markets; Standardization and high efficient operating procedure ensure accuracy and speed shipment to all the world. We are glad to make a good trade companionship with you on a mutually beneficial basis and serve you heart and soul including OEM products.
If you are interested in our products or have any questions, please do not hesitate to contact us. We promise any inquiries from you will receive our most careful and immediate attention. Thank you!
OUR MISSION:

YOUR SAFETY, WE SECURE!


OUR VISION:

BUILD A WORLD-RENOWNED LIFTING & RIGGING COMPANY, AND A WORLD-CLASS " DAWSON " BRAND.


BECOME THE MOST HAPPINESS HONOR COMPANY!
OUR VALUES:

CUSTOMER FIRST, EMBRACE CHANGE, TEAMWORK, INTEGRITY, EFFICIENCY, DEDICATION.
DAWSON DISTRIBUTION MARKETS

:
| | | | |
| --- | --- | --- | --- |
| Country | Continent | Country | Continent |
| Korea | Asia | Russia | Europe |
| Arab | Asia | Austria | Europe |
| Malaysia | Asia | Ukraine | Europe |
| Turkey | Asia | Slovakia | Europe |
| Singapore | Asia | Portugal | Europe |
| Thailand | Asia | Norway | Europe |
| Emirate of Dubai | Asia | Holland | Europe |
| India | Asia | Italy | Europe |
| Vietnam | Asia | Spain | Europe |
| Kazakhstan | Asia | Belgium | Europe |
| Japan | Asia | Bulgaria | Europe |
| Republika ng Pilipinas | Asia | Denmark | Europe |
| Mongolia | Asia | Czech | Europe |
| Lao People's Democratic Republic | Asia | Hungary | Europe |
| Cambodia | Asia | Latvia | Europe |
| Myanmar | Asia | Poland | Europe |
| Indonesia | Asia | Romania | Europe |
| Nepal | Asia | Slovenia | Europe |
| Bhutan | Asia | England | Europe |
| Bangladesh | Asia | Germany | Europe |
| Pakistan | Asia | France | Europe |
| Sri Lanka | Asia | Croatia | Europe |
| Maldives | Asia | Sweden | Europe |
| Afghanistan | Asia | Lithuania | Europe |
| Qatar | Asia | Switzerland | Europe |
| Kuwait | Asia | Britain | Europe |
| Jordan | Asia | Ireland | Europe |
| Oman | Asia | Serbia | Europe |
| Yemen | Asia | Macedonia | Europe |
| Saudi Arabia | Asia | Greece | Europe |
| Lebanon | Asia | Malta | Europe |
| Israel | Asia | Bosnia and Herzegovina (Bosnia Herzegovina) | Europe |
| Palestine | Asia |   |   |
| Azerbaijan | Asia | South Africa | Africa |
| Cyprus | Asia | Egypt | Africa |
|   |   | Tanzania | Africa |
| Argentina | South America |   |   |
| Panama | South America | Australia | Oceania |
| Brazil | South America | Papua New Guinea | Oceania |
| Chile | South America | New Zealand | Oceania |
| Venezuela | South America |   |   |
| Columbia | South America | United States | North America |
| Ecuador | South America | Canada | North America |
| Peru | South America | Mexico | North America |
| Uruguay | South America | Panama | North America |