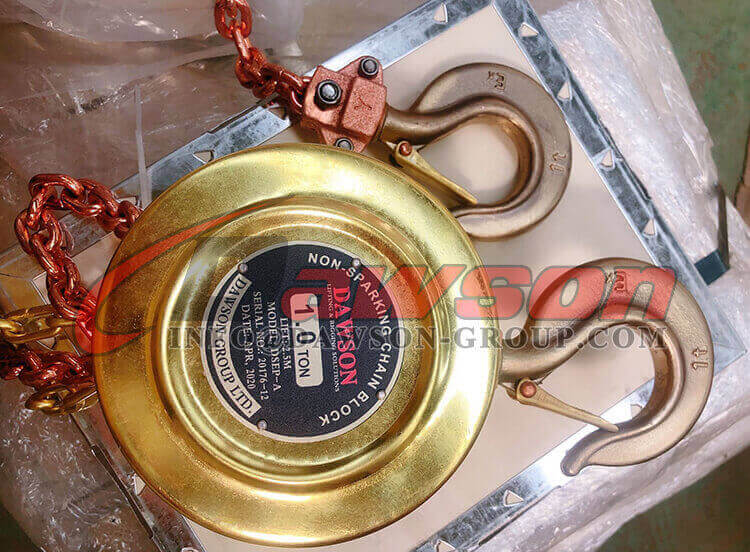 Under which conditions can the explosion-proof chain hoist not work
We all know that the explosion-proof chain hoist is used for lifting operations, but we must pay special attention to the fact that it cannot be operated under certain conditions. What conditions are not suitable for operation? Qingdao Dawson Group Ltd. will summarize it for us.
1. The goods cannot be hoisted when they are not tied up. Before hoisting, you must check whether the goods are tied properly to avoid the goods from falling in mid-air and causing unnecessary loss.
2. The goods cannot be lifted when there are people. It is necessary to wait for the personnel to leave before lifting, and there are people under the goods. Once the goods fall, it will damage the personal safety.
3. If the operator does not know the quantity of the goods, he cannot lift it. Explosion-proof chain hoists are not allowed to be overloaded, and overloading has a great safety risk, so you must first understand the quantity of goods.
4. The explosion-proof chain hoist cannot be lifted when it is skewed.
The hoist is not allowed to be lifted diagonally, and can only be hoisted straight. The above are the four situations where the explosion-proof chain hoist cannot be operated. It is hoped that it can arouse our extra attention and ensure that the operation is performed in a safe state.