Totally Enclosed Stainless Steel Chain Block/ Chain Hoist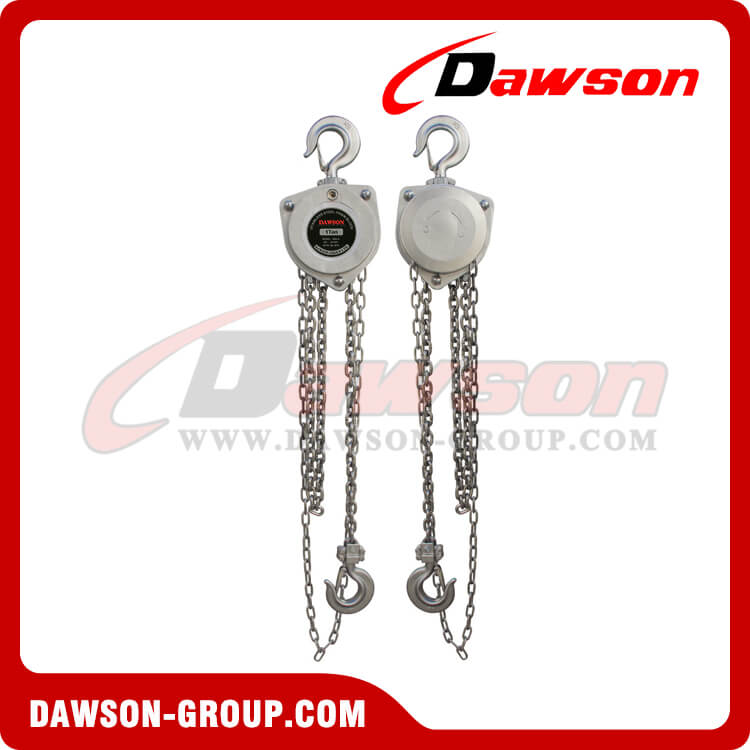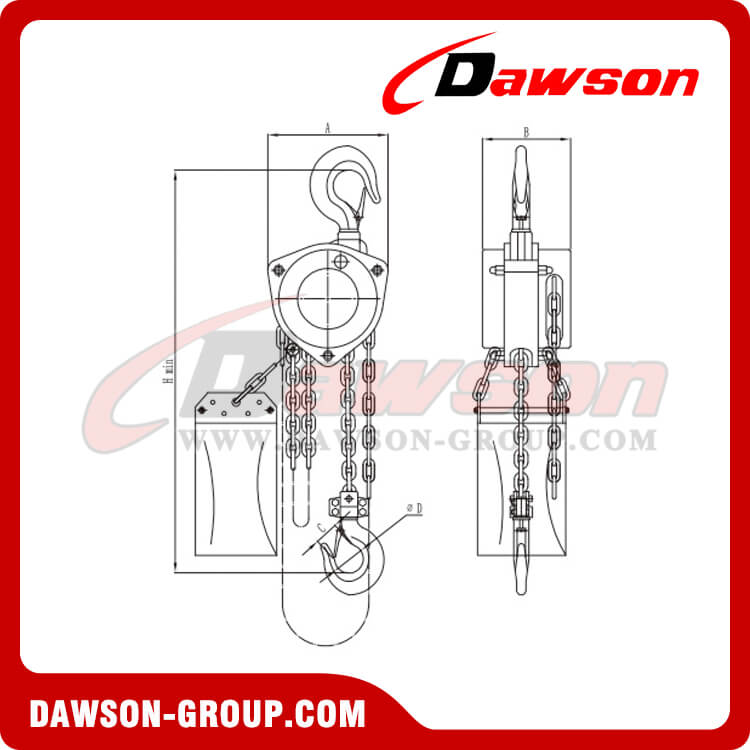 Stainless steel chain block is the latest development of our company's products. Adopting 304 stainless steel. It has been used widely in marine engineering, ship building, offshore oil platform, marine transportation. It can be used in the marine and corrosion environment. Stainless steel hand block has been spray tested strictly for 2000 hours with the salt water before leaving the factory. It has high anti-corrosion characteristics and quality excellence. You can rest assured, purchase and use it.
Stainless steel chain block can be used alone, and also can be used with electric block, chain or electric trolley assembly together, hanging on the roof of building or the crane beam, also with the monorail trolley, realizing the walking around when lifting a heavy weight function.
Model

HSS-F0.5

HSS-F1

HSS-F2

HSS-F3

HSS-F5

HSS-F7.5

HSS-F10

HSS-F15

Capacity(t)

0.5

1

2

3

5

7.5

10

15

Lifting height(m)

2.5

2.5

2.5

2.5

2.5

2.5

2.5

2.5

Test load(t)

0.75

1.5

3

4.5

7.5

11.2

12.5

25

No.of load chain fall lines

1

1

2

2

3

4

6

8

Dimensions(mm)

A

170

210

210

253

380

390

450

590

B

130

150

150

168

168

186

186

186

Hmin

380

450

630

670

880

900

1020

1100

D

30

43

50

63

65

72

77

106

Net weight(Kg)

12

16

26

38

66

83

150

180
Products Show: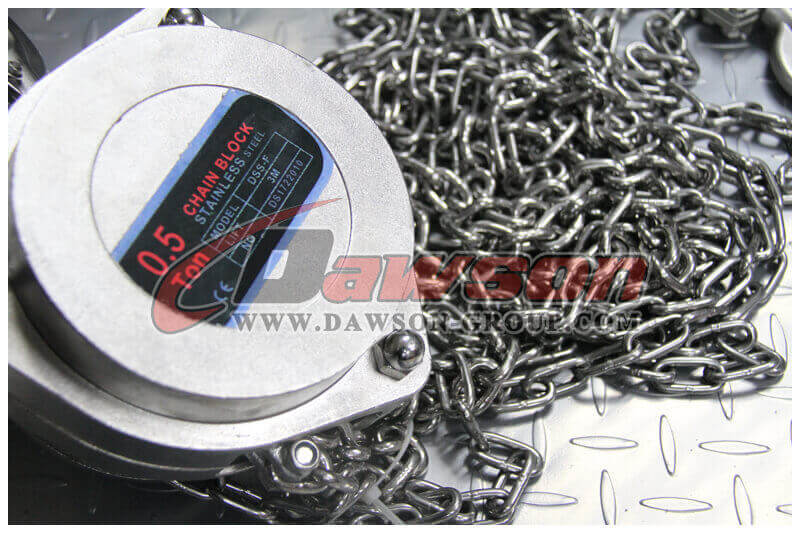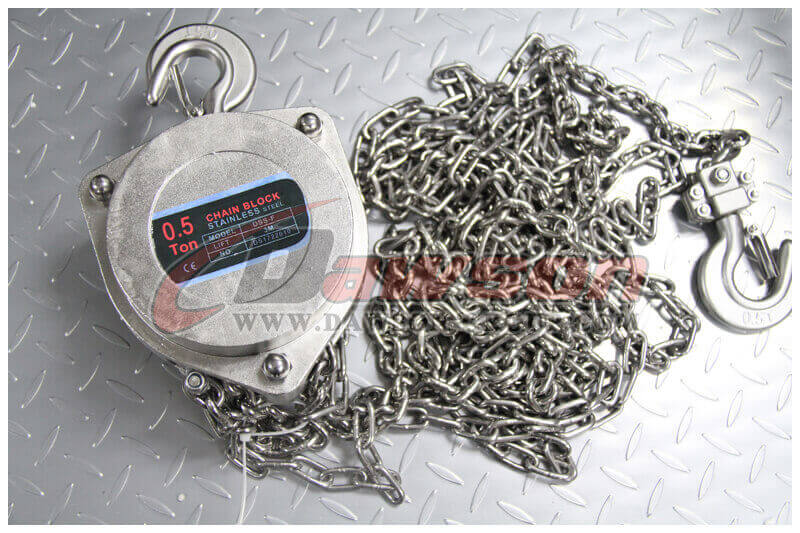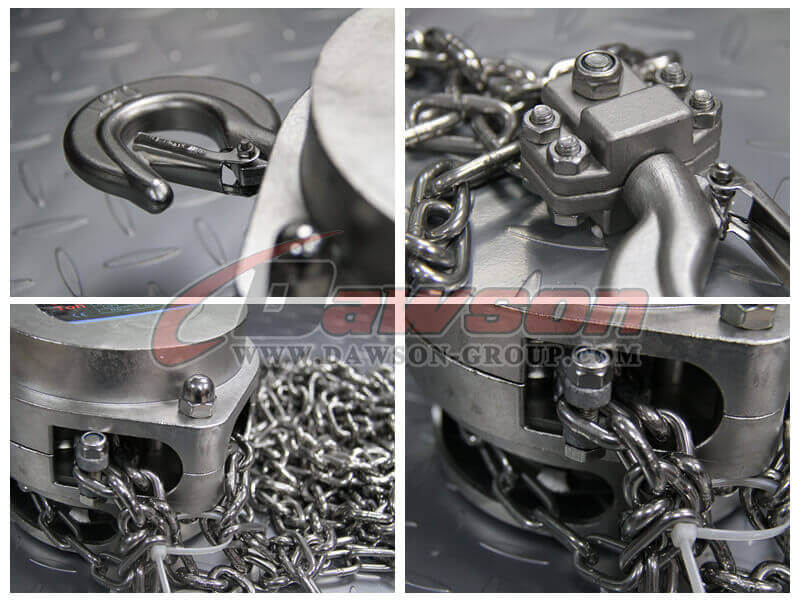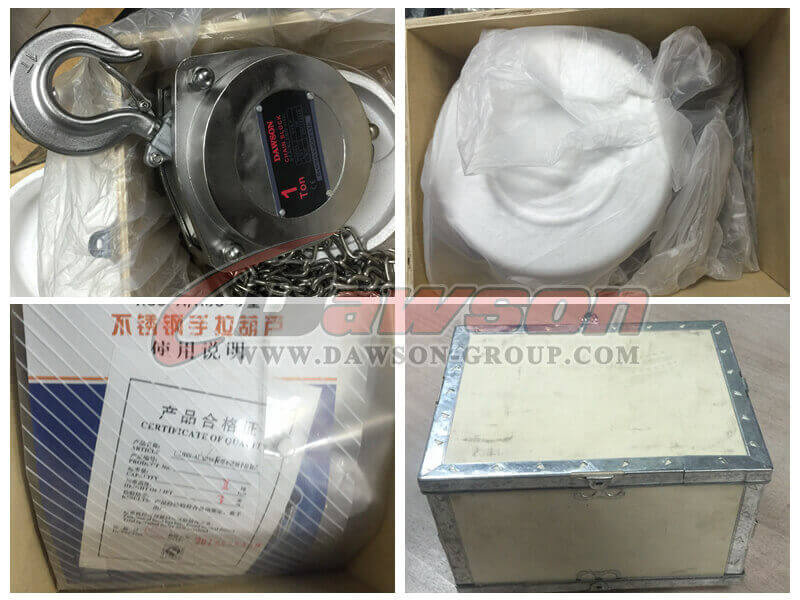 Other stainless steel lifting equipment: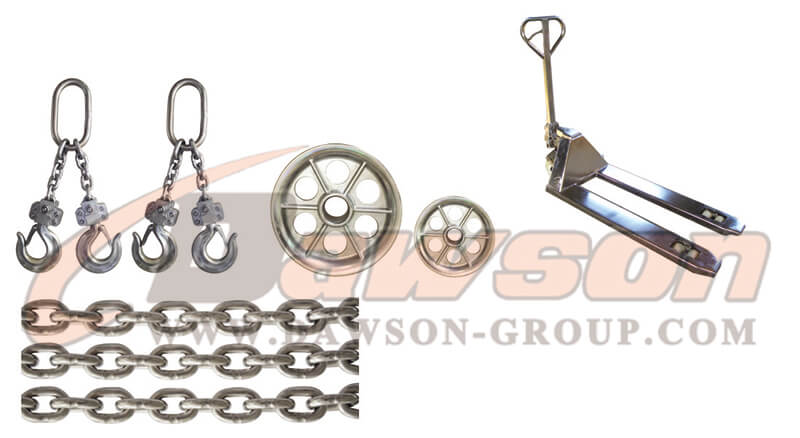 Application: