Marine Pneumatic Rubber Fenders
- Dawson Group Ltd. - China Manufacturer, Supplier, Factory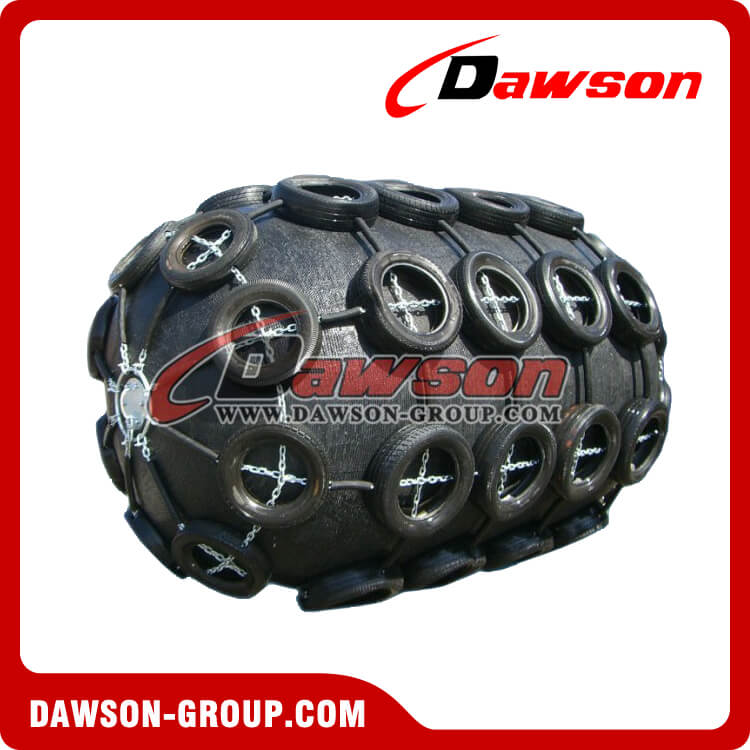 Pneumatic Rubber Fender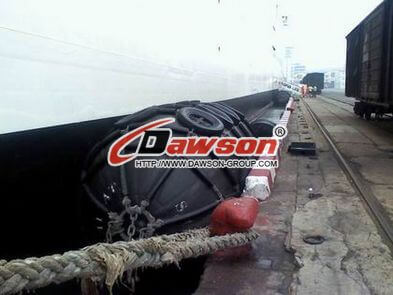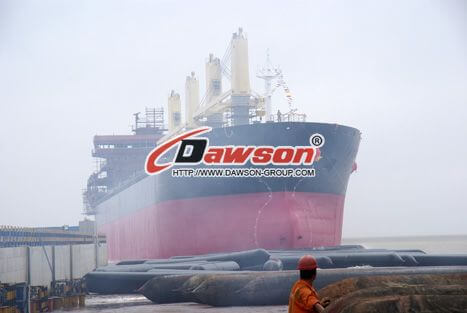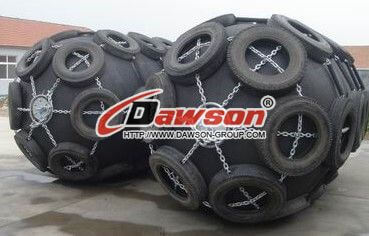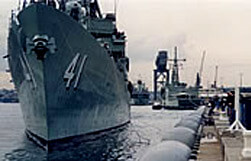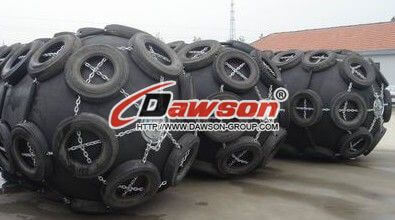 Pneumatic Rubber Fenders Introduction
Pneumatic fenders is a leading anti-collision device for marine application in the world today. This compressed air rubber fender is used as a protective medium. Therefore, pneumatic rubber fenders serves as a protective medium against collision when ship-to-ship contact (STS) and ship-to-berthing (STB). Pneumatic fenders has the advantages of massive energy absorption with low unit surface pressure acted upon the ship. So penumatic fenders has become an ideal ship protection medium used extensively by large tankers, LPG vessels, ocean platforms, large docks, harbor and wharfs.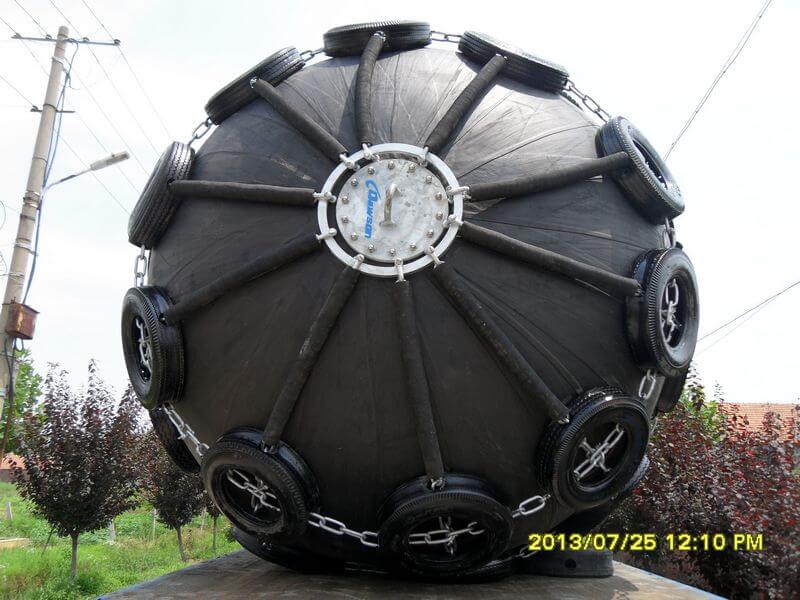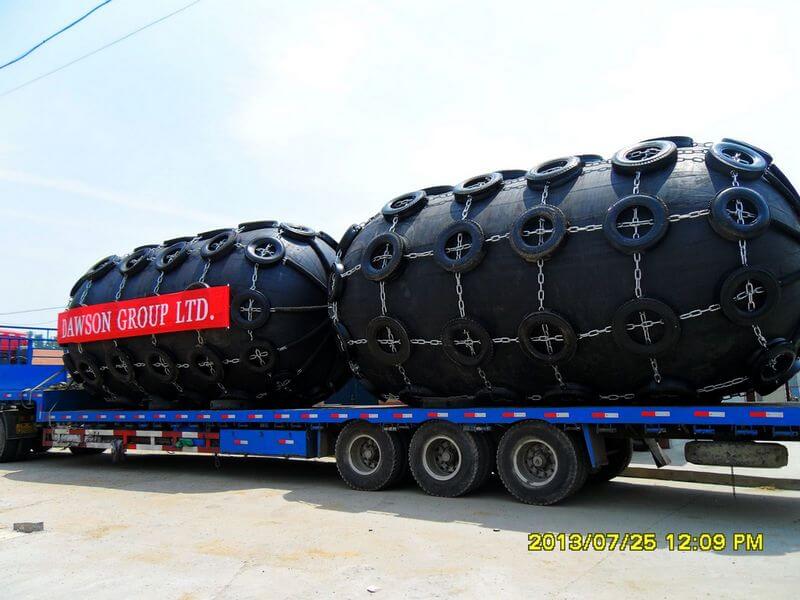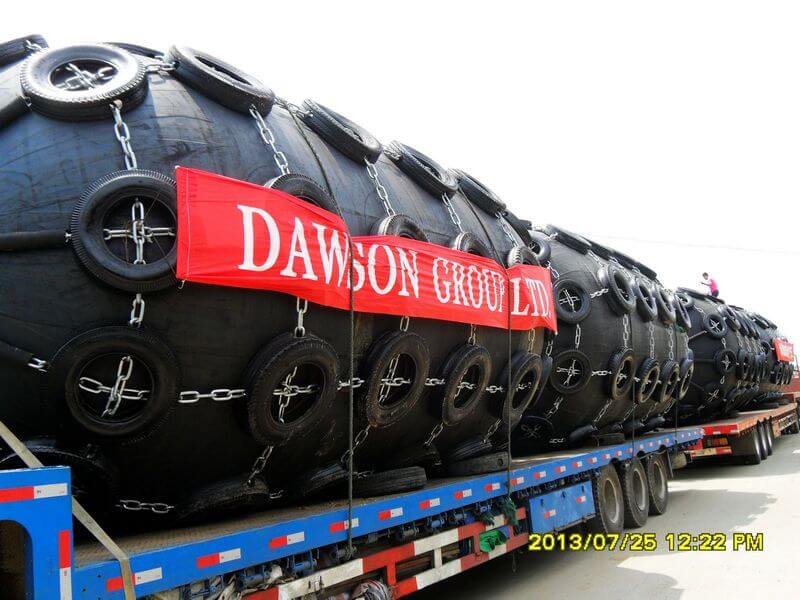 Product Description
1). Safe for excess load marine depend on the ball
The reaction force of a floating pneumatic fender does not increase sharply even under excess load. Therefore, these fenders perform extremely well under such condation and as a result, protect ships and mooring facilities.
2). No deterration or variation in performance
Because pneumatic fenders utilise the compressive elasticity of air, performance deteriation due to fatigue is completely absent. The performance of these fenders remain unchanged at extremely low temperatures, even below - 50'C.
3). Safety realiability
Xincheng pneumatic rubber fender are constructed using several layers of strong tyre cord are therefore extremely resistant to pressure and cutting, and are therefore extremely resistant to pressure and cutting. The larger size ( 2.5m dia upward ) are fitted with safety valve to prevent accident in the event of over copressiom.
4). Construction
The fender body is constructed of an inner rubber layer, reinforcing cord layers and an outer rubber layer. All three layers are bonded together by a combination of heat and pressure over a period of time in a vulcanising oven. Once completed, the fenders are pressure tested before relase.
To provide maximum strength and safety, the out skin of submarine fender is thicker than a normal surface fender.
The outer skin rubber compound is desinged and manufactured to be able to withstand both strenuous use and adverse weather. Condations whilst protecting the cord layers and inner rubber the cord layers are corranged at optimum angles designed to be completely airtight.
5). Simple and low cost installation
The weight of the fenders is supported by the water on which it floats, therefore, the fender can be morred simply by means of a guy rope or chain at minimal cost it can be removed easily to another quay or jetty when not use or transfeered to alternative mooring points as required
6). Chain and tyre net
Almost floating fenders are protected by a chain and tyre net. The purpose of the chain and tyre net is to protec the fender body from damage by sharp objets or protrusions such as rough faced quay walls, to distribute sheer forces along the length of the chain net and to prevent the fender body from having to absorb them.
Marine depend on the ball safe for excess load boat fender using ship to ship working press 0.05Mpa - 0.08 Mpa.
This marine fender catalog




Initial pressure(Po) is 0.05Mpa

Initial pressure(Po) is 0.08Mpa

weight(kg)

R(KN)

GEA(KJ)

weight(kg)

R(KN)

GEA(KJ)

0.5*1.0

25

64

6

25

83

8

0.6*1.0

32

74

8

32

96

11

0.7*1.5

50

137

17

50

178

24

1.0*1.5

80

182

32

80

235

44

1.0*2.0

100

257

45

125

335

63

1.2*2.0

120

297

63

165

386

86

1.35*2.5

165

427

102

226

554

140

1.5*3.0

315

597

153

370

751

211

1.7*3.0

405

639

191

436

860

263

2.0*3.5

590

875

308

632

1138

424

2.5*4.0

1050

1381

663

1110

1815

925

2.5*5.5

1333

2019

943

1410

2653

1317

3.0*5.0

1880

2104

1210

2155

2709

1571

3.0*6.0

2160

2583

1485

2470

3292

1888

3.3*4.5

2020

1884

1175

2300

2476

1640

3.3*6.0

2300

2783

1675

2600

3652

2338

3.3*6.5

2700

3015

1814

3080

3961

2532

Note: The weight of the ball by ball weight (without jacket), the weight of error of ± 10%; reaction force error of ± 10%
Core attributes
Pneumatic fenders have any advantages including:
l Easy and fast to deploy
l Very low reaction and hull pressure
l Performance adjustable by varying initial pressure
l Suitable for areas with large or small tides
l Maintains large clearances between hull and structure
l Optional chain-tyre nets for heavy duty applications
l Low maintenance
l Optional chain & tyres for heavy duty use
Application:
Pneumatic fenders are suitable for many applications including:
l Tankers, Gas Carriers and Bulk Cargo Ships
l Fast ferries and aluminum hulled vessels
l Temporary of permanent installations
l Rapid response and emergency fendering
l As stand-off fenders to realign ships with shore facilities

BV Test Report about Marine Rubber Fenders: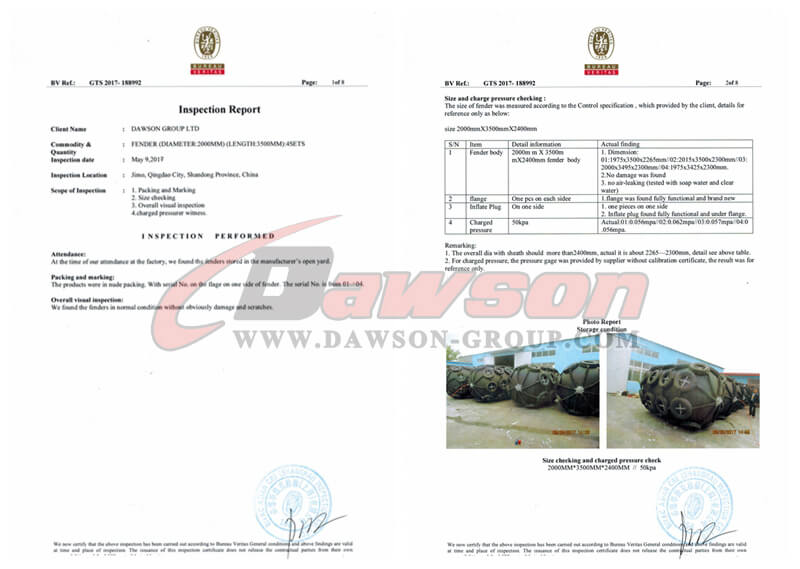 Application of Marine Rubber Fenders: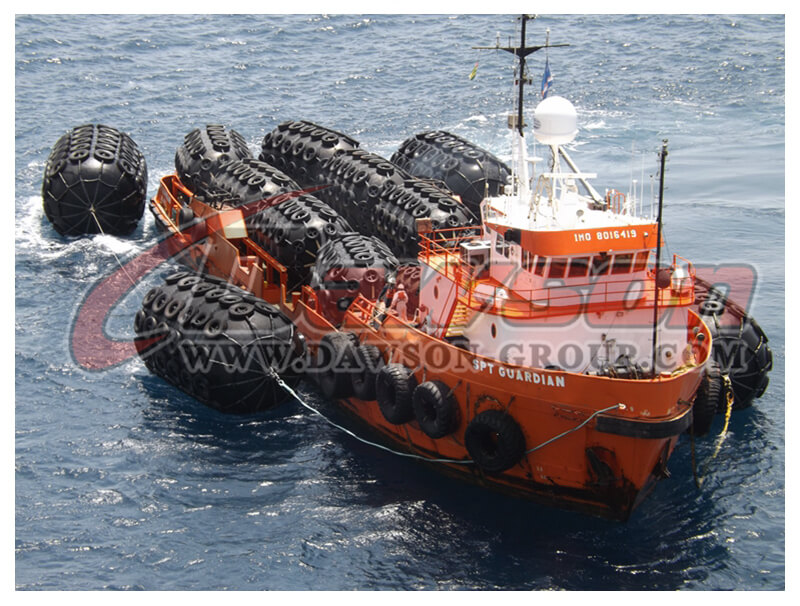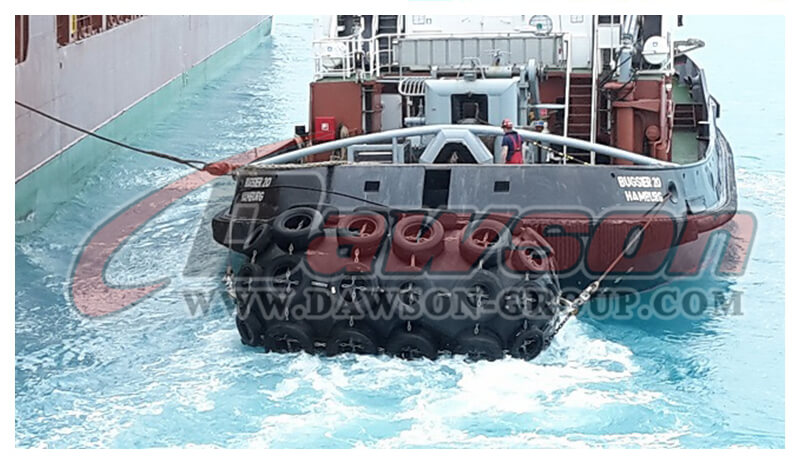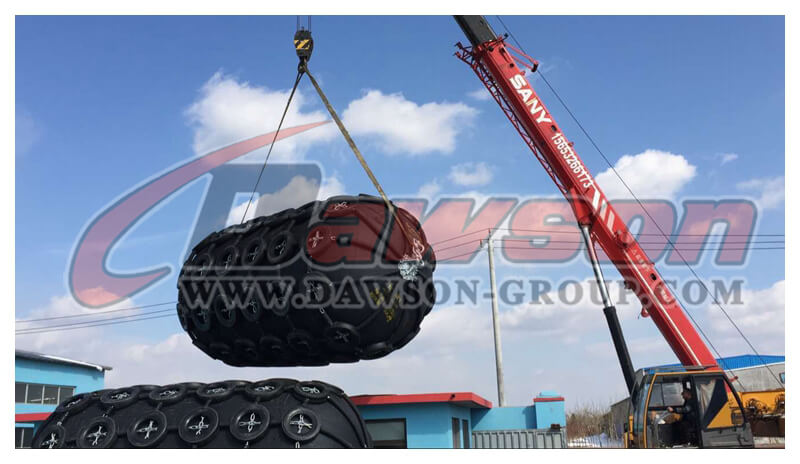 Accessories for Rubber Fenders: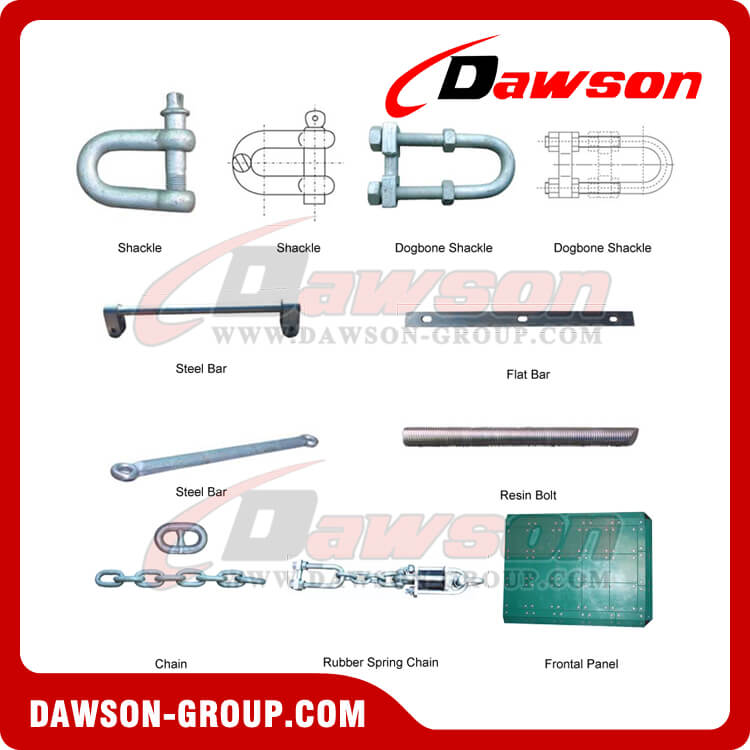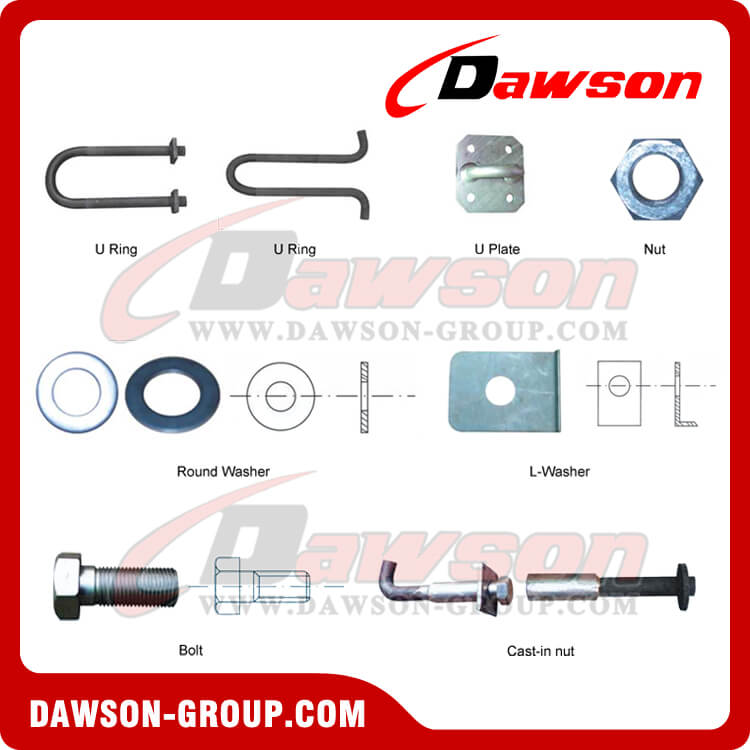 Factory and Package: