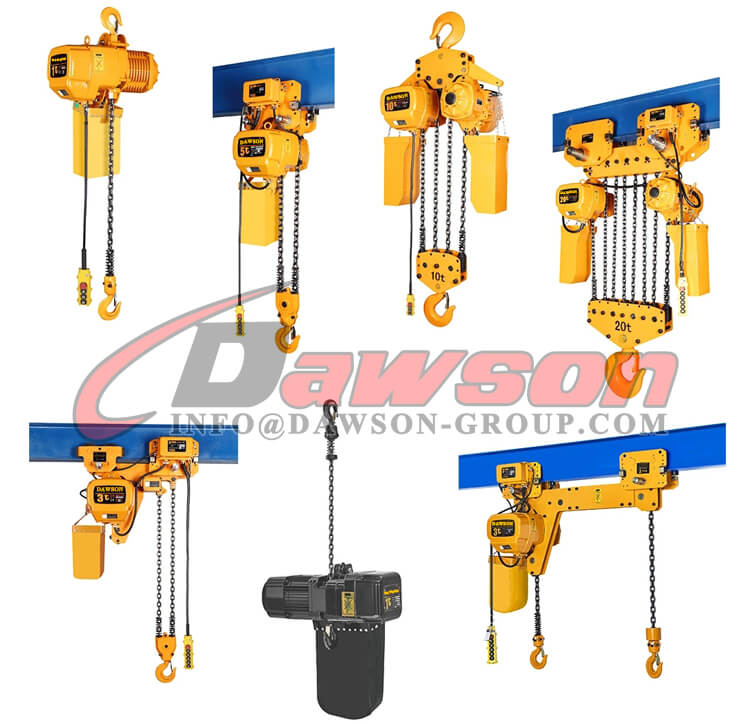 How to troubleshoot explosion-proof electric chain hoist
In the process of frequent use of explosion-proof electric hoist, it is inevitable that there will be failures. If there is a failure, what measures should we take and how to check it, let me briefly introduce you.
The motor of the electric hoist should be checked first to check whether there is any problem with the motor connection, and whether the fuse is burned or short-circuited. Check the grid pressure, if the voltage is too low, there is no way to drive the electric hoist to operate normally, and it is easier to stop the fault.
Check the internal parts of the electric hoist, check whether there is any sundries in the parts, will it affect the normal operation of the electric hoist.
Check the weight of the cargo to see if it is overloaded. Overloading of the cargo will increase the load of the electric hoist, and failure of the motor to carry it will cause malfunctions, so be sure not to overload.
The above are the items that need to be checked after the explosion-proof electric hoist breaks down. I hope it can help you.