DS-PML-D Type Permanent Magnetic Lifter
- Dawson Group Ltd. - China Manufacturer, Supplier, Factory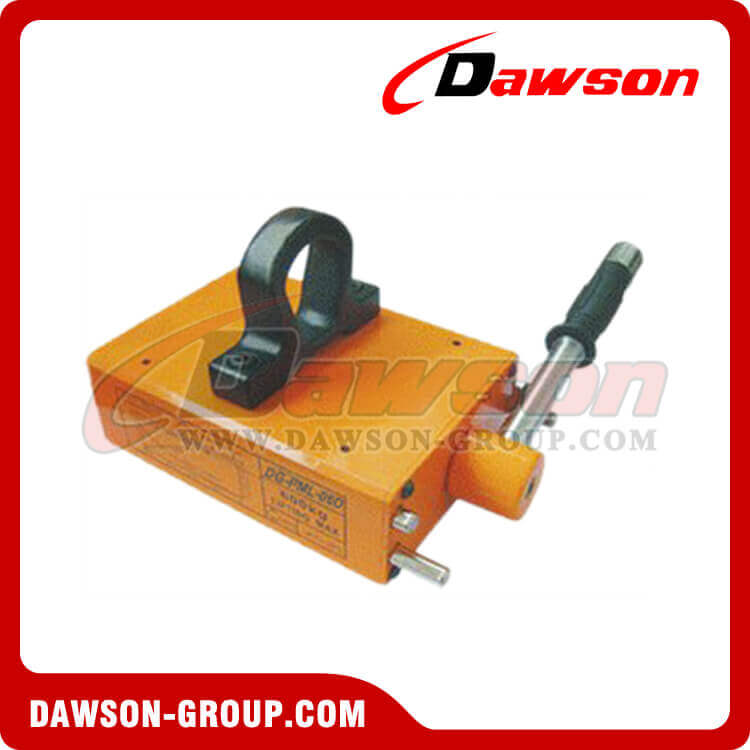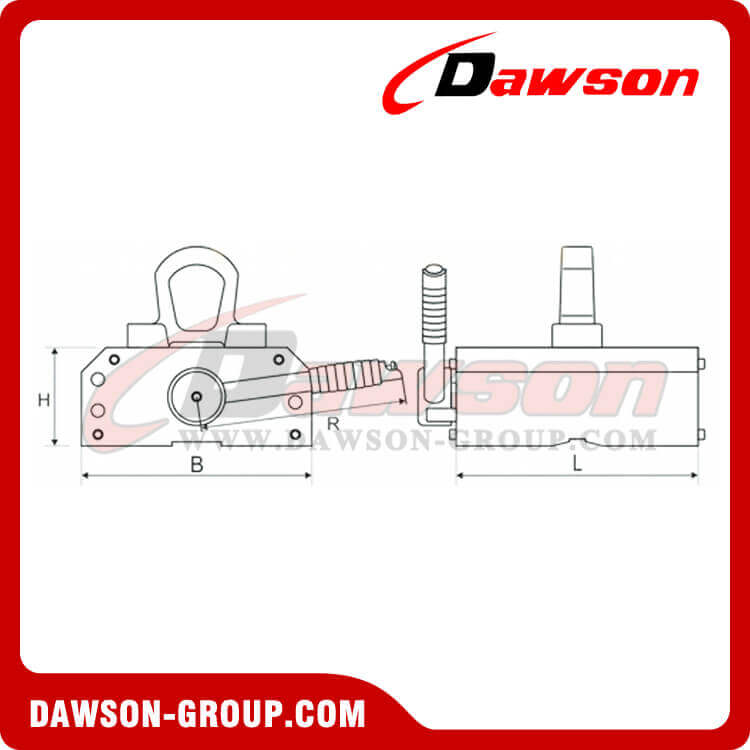 Model

Rated Lifting Strength(Kg)

Cylindrical Lifting Strength(Kg)

Max Pull-off Strength(Kg)

Dimensions(mm)

Operation Temperature(

℃

)

N.W.(Kg)

L Length

B Width

H

R

DS-PML03D

300

100

900

133

163

60

180

<80

9.5

DS-PML06D

600

200

1800

162

234

74

220

<80

21

DS-PML10D

1000

300

3000

190

302

87

265

<80

37.5

DS-PML20D

2000

600

6000

231

441

107

380

<80

77

DS-PML30D

3000

/

9000

417

316

146

450

<80

165

DS-PML60D

6000

/

18000

422

584

206

820

<80

410

Two-magnetic circuit lifters have strong magnetic path by NdFeb magnetic material. On and off the magnetic path is controlled by turning the manual nozzle. Higher magnetism, less weight and less remaining magnetism when being off, which makes a more reasonable structure. Especially for handle, its new designs enable its damper strength on operating is only 30%-40% compared with the single-magnetic ones. Thin magnetic-inductive material can also be lifted as long as their thickness is more than 5mm. As a result, they are in a more widely use than single-magnetic circuit lifters.

Dawson DSPML series, permanent magnetic lifters are used for lifting and handling plate or cylinder-form work pieces of ferromagnetic materials. DSPML series magnets have a compact and durable design.
DSPML series magnets are made from NdFeB permanent magnet, which generates very high holding power in the magnetic circuit. The turning of the control handle changes the orientation of the pole-core engaging and disengaging the magnet in the ON or OFF positions. When in the ON position the holding face forms a pair of longitudinal magnetic poles along the bottom lifting face.
The safe, reliable and efficient DSPML series magnets are suitable for a wide range of applications across industry.

Benefits
Low operating costs
High level of safety and reliability
No residual magnetism
Independent of the mains supply for use anywhere
Lever control with integrated safety feature to prevent accidental switch-off
Require little maintenance

For further information, please contact us. Email:info@dawson-group.com
Operating principle / Technical details:
Dawson permanent magnets operate independently of a power supply. Due to the specific arrangement of a group of permanent magnets, the magnet field lines act on the magnet pole and the load, or are deflected in the magnet housing so that the poles are not magnetized. In position "ON", the magnetic field lines are guided via the poles through the load. The magnet is active. In position "OFF", the magnet pole surfaces are neutral and the magnet is therefore switched off. The load lifting magnet consists of individual standardized components. The inside of the magnet comprises the actual magnet system consisting of a reversing magnet system, the magnet assembly and the magnet poles.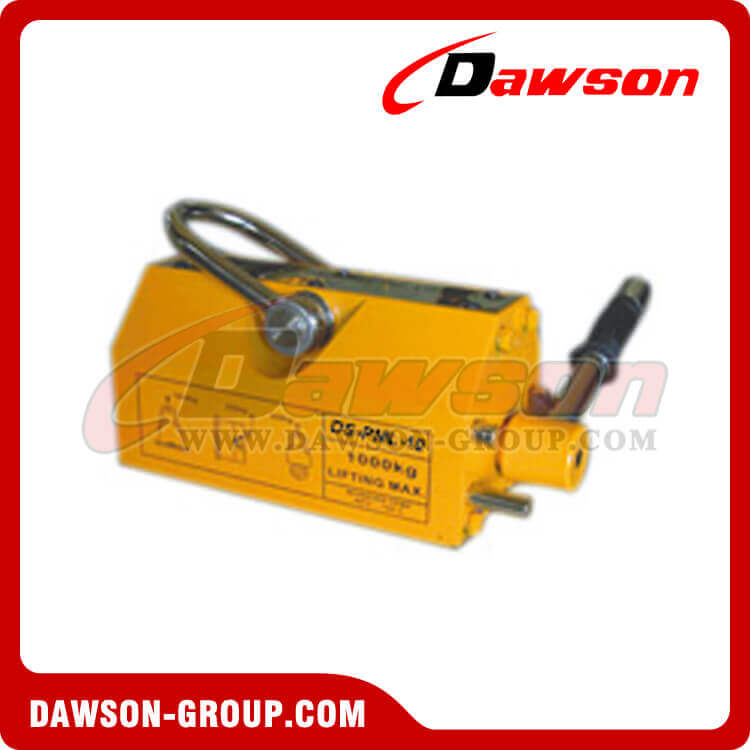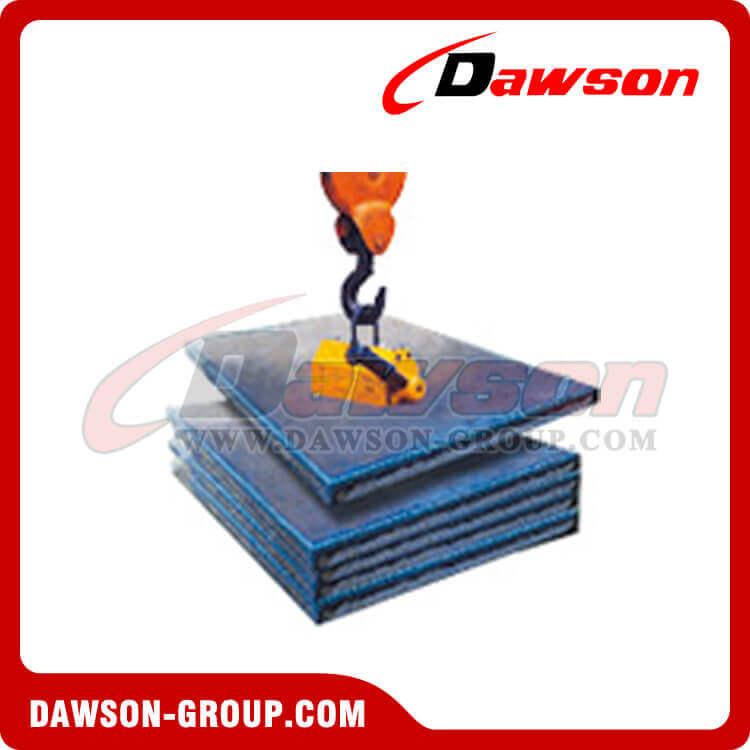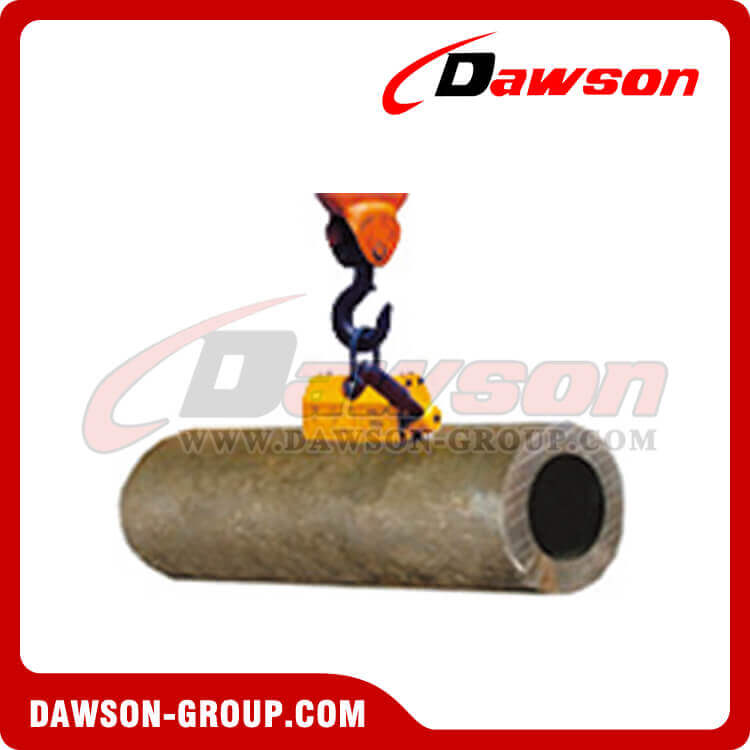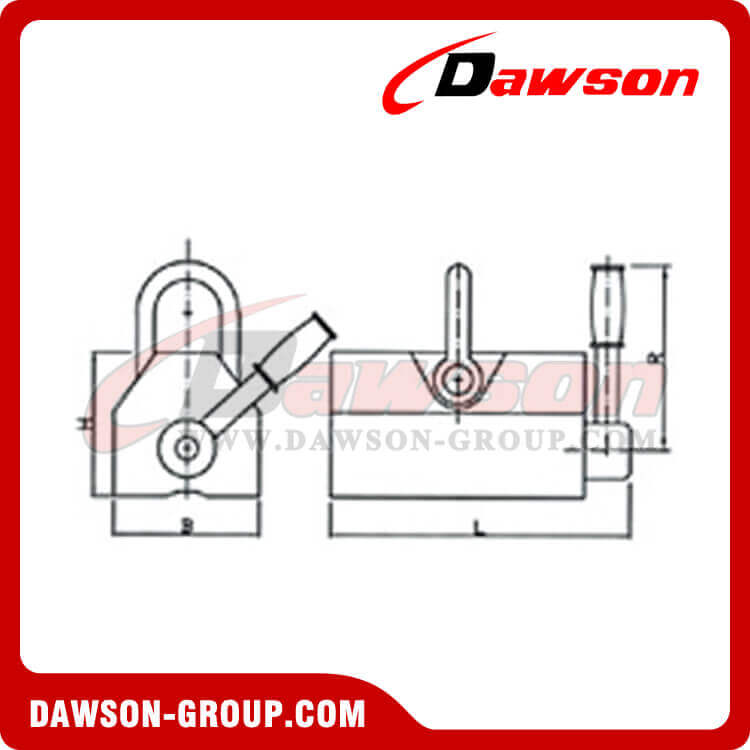 Hot Tags: Permanent Magnetic Lifter, Magnet Lifter, Magnetic Plate Lifter, Manual Permanent Magnetic Lifter, China Permanent Magnetic Lifter Supplier, Permanent Magnetic Plate Lifter China Exporter, NdFeB Magnet Lifter Factory China, Low Price Magnet Lifter, Buy Discount Magnetic Plate Lifter, Cheap Price Manual Permanent Magnetic Lifter, Hot Sale Automatic Permanent Magnetic Lifter, Steel Scrap Lift Magnet In Stock, Wholesale Permanent Magnetic Lifter, China Manufacturer Permanent Lifting Magnet, Dawson Brands Steel Plate Lifter, Magnetic Lifter Free Sample, Manual Permanent Magnetic Lifter OEM
Factory & Package Show: