Cable Ratchet Lever Hoist
- Dawson Group Ltd. - China Manufacturer, Supplier, Factory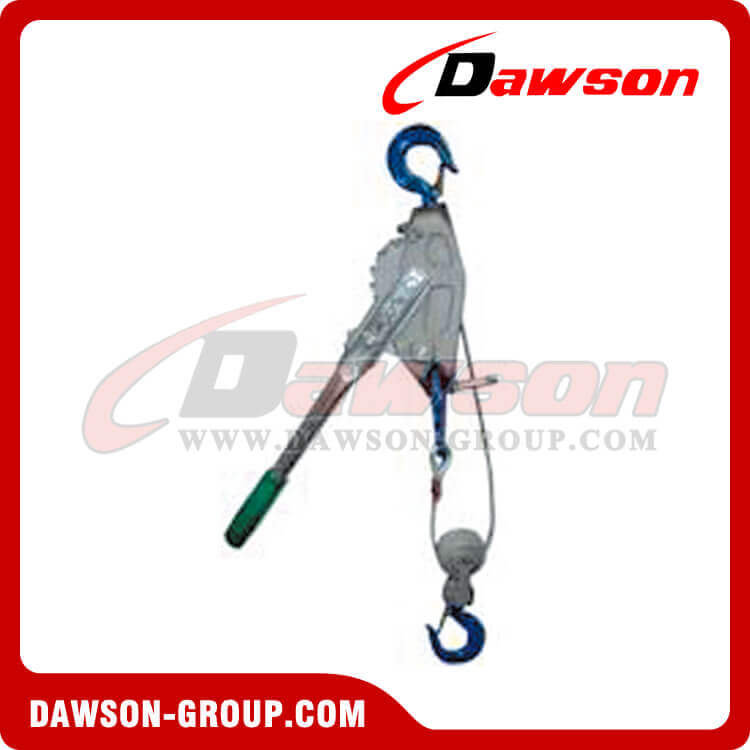 Capacities- rated loads of 340 kg to 900 kg single line; 680 kg to 1800 kg double line.
Open Frame Design- allow for daily inspection and cleaning of your cable ratchet lever hoist.
360° Swivel Hooks- drop forged steel hooks with latches are standard on DAWSON cable ratchet hoists.

Double Locking Pawl System- allows for no load brakes to slip or fowl on the cable ratchet lever hoist. Positive load holding in all environments.
Model

DSCRH-340-S

DSCRH-340-D

DSCRH-680-S

DSCRH-680-D

DSCRH-900-S

DSCRH-900-D

Wire Rope Line

Single Fall

Double Fall

Single Fall

Double Fall

Single Fall

Double Fall

Capacity(kg)

340 KG

680 KG

680 KG

1,360 KG

900 KG

1,800 KG

Standard Lift(m)

6

3

9

4.5

6

3

Proof Load (kN)

4.16

8.33

8.33

16.66

11

22

Wire Rope Size(mm)

4.2

5.6

6.4

Net Weight(kg)

3.45

3.85

5.7

6.4

6.2

7.1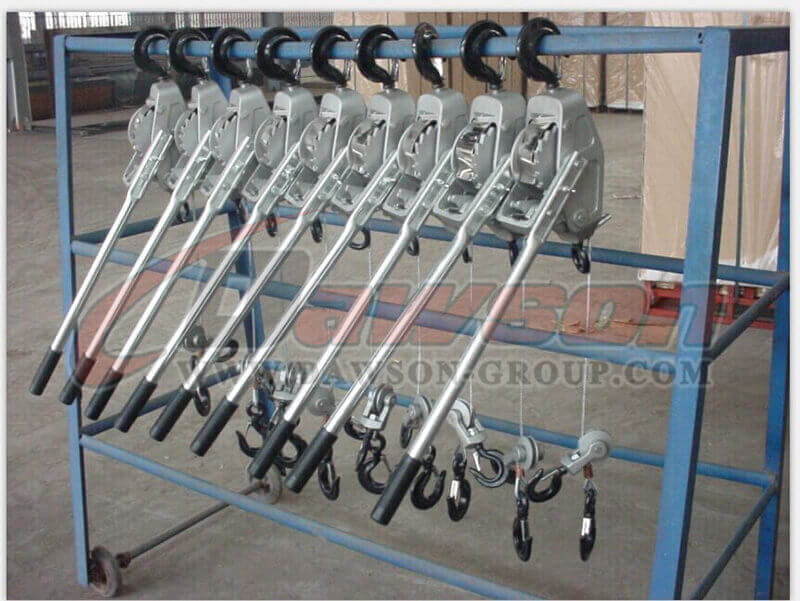 Factory & Package Show: