12V DC 5T Multi-Functional Electric Hydraulic Floor Jack With Electric Impact Wrench
- Dawson Group Ltd. - China Manufacturer, Supplier, Factory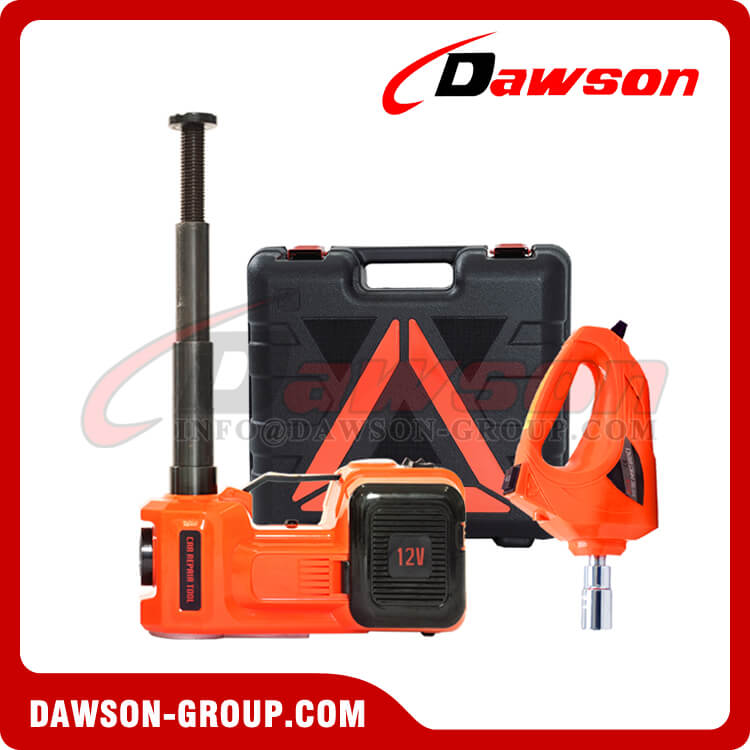 12V DC 5T MULTI-FUNCTIONAL ELECTRIC HYDRAULIC FLOOR JACK WITH ELECTRIC IMPACT WRENCH

Model:

DS-ZSTT01

DS-ZSTT02

2 IN 1 electric Hydraulic jack:

DS-ZSYT01

(2in 1:Lifting+Inflating)

DS-ZSYT02

(2in 1:Lifting+Inflating)

JACK Function Specification

Rated power

150W

150W

Operating Voltage

DC12V

DC12V

Max.current

13A

13A

Max.Loading Car Weight

5T

5T

Lifting range

135-360mm

155-450mm

Inflating Function Specification

Max Pressure

150psi

150psi

Air Flow

35L/min

35L/min

Current

10A

10A

Air hose length

0.65m

0.65m

Power cable

3.5M

3.5M

Electric impact wrench:

DS-ZSB02

DS-ZSB02

Wrench function specification

Rated power

80W

80W

Operating Voltage

DC12V

DC12V

Max.current

13A

13A

Max.Torque

480N.M

480N.M

PACKING

DS-ZSTT01

DS-ZSTT02

Jack weight

4.7kgs

5kgs

Jack size

31*15*14.5cm

31*15*15.5cm

Wrench weight

1.43kg

1.43kg

Wrench size

25*9*13.5CM

25*9*13.5CM

Plastic box size

L36*W33*H16cm

L38.5*W33*H16cm

Weight

8.54/8.88kg

8.8/9.1kg

Set/ctn

3pcs/ctn

3pcs/ctn

N.W/G.W

25.62/26.36kg

26.4/27.2kg

Carton size

L49.5*W36.5*H34.5 cm

L49.5*W36.5*H34.5cm

20FT

1440PCS

1440 PCS
12V lighter powered
Applicable: sports car, normal car, suv, 4*4 car.

Max. loading car weight: 5 ton

Professional electric jack/ electric wrench manufacturer
Features:
1. The whole set of Car Repair Tool Kit for Electric Car Jack and Electric impact Wrench.
2. 3 in 1:Lifting+inflating+changing the wheel.
3. With BMC packing, easy to carry.
4. Super low pressure rod, set for the sports car.
5. With LED light in the front, easy for night illumination.
6. Portable, economical, practical tool kit.
7. Matching with the relevant complete small tools, like safety hammer, gloves.
8. Convenient to operate, and solve the problem in one step.
9. With CE, USANSI 2009. ROHS, ISO9001 certificates, quality is guaranteed.
More hidden heat dissipation mouth to prevent water splashing.
Non-slip cross groove design. Freely adjustable height. More widen aluminum plate to make it stable.
New appearance design, It looks like a car. Enjoy yourself. Double motor driver inside, work independently.
Engineering ABS shell to make it stronger.
3.5M power cord in side cover on the right.
Usage:
1. Connect the power plug into the car cigarette lighter
2. Ensure the centre of pressure rod to align the loading part of automobile chassis
3. Adjust the function switch to "jack" the direction switch to up, the jack will start to work till the distance between the car tyre.
Products Details: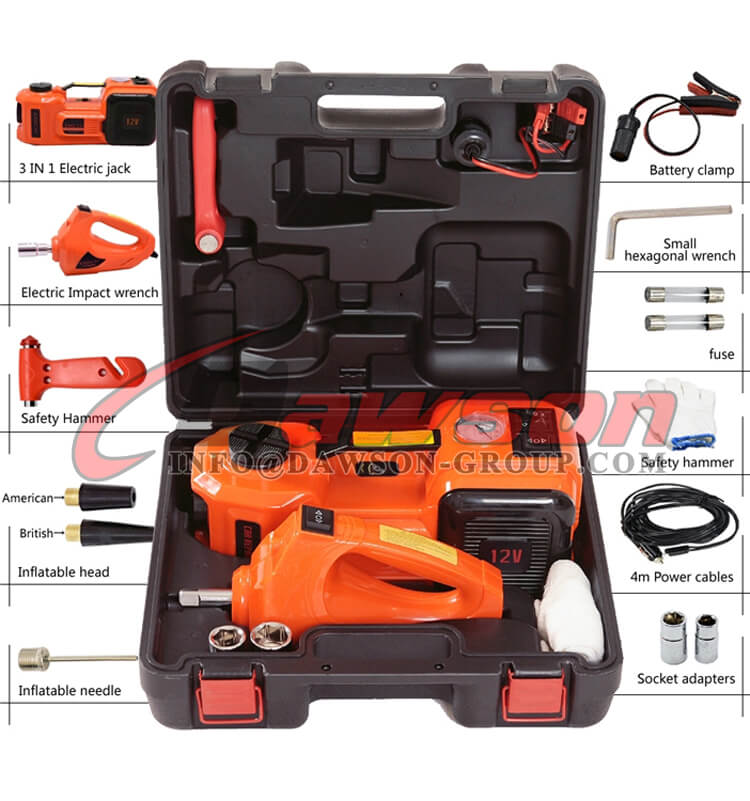 Welcome to buy the newest and competitive price DAWSON 12V DC 5T Multi-Functional Electric Hydraulic Floor Jack With Electric Impact Wrench from our factory. We're one of the leading China manufacturers and suppliers, offering you the wholesale service and the OEM service at a discount. With CE certification, our products made in China in stock are high in quality and low in price. Please be free to get the free sample from us.
For further information, please contact us. Email:info@dawson-group.com
Hot Tags: Electric Jack, Electric Wrench, Electric Hydraulic Jack, Electric Impact Wrench, Electric Impact Wrench Manufacturers, China Electric Hydraulic Jack Exporter, Electric Hydraulic Floor Jack, China Electric Car Jack Supplier, Low Price Electric Jack, Buy Discount Electric Hydraulic Car Jack, Cheap Price Electric Car Jack, Hot Sale Electric Hydraulic Floor Jack, Electric Hydraulic Jack for Truck In Stock, Wholesale Electric Hydraulic Floor Car Jack, Dawson Brands Electric Jack, Electric Hydraulic Floor Jack Free Sample, 5Ton Electric Hydraulic Jack OEM
Electric Impact Wrench Details: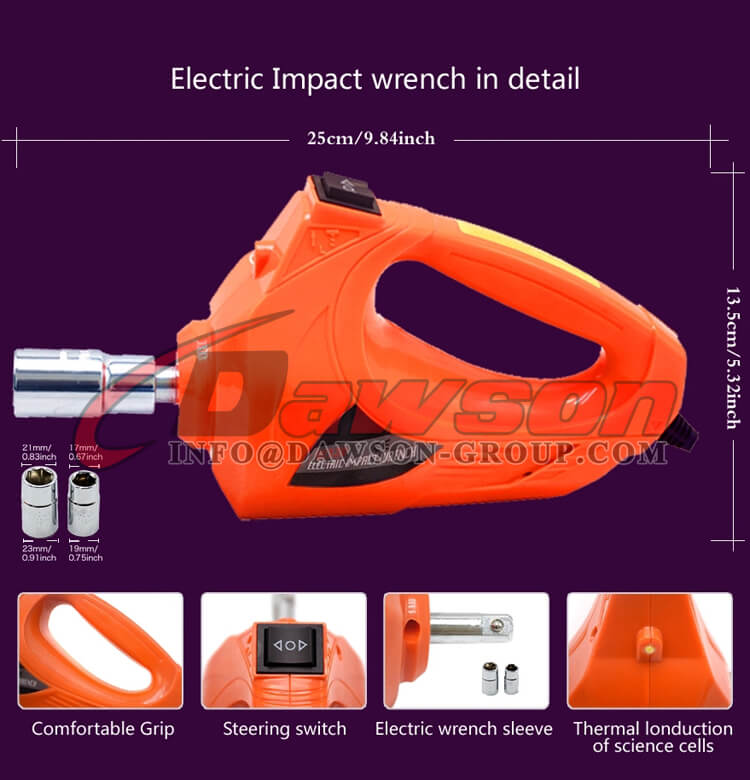 Electric Jack Details: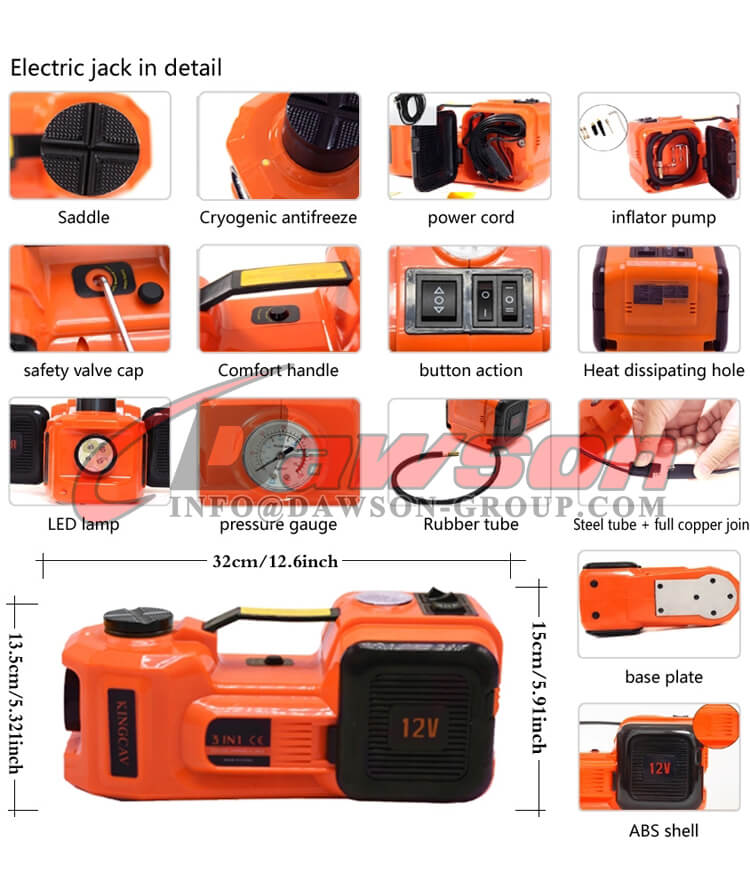 Operating Instruction: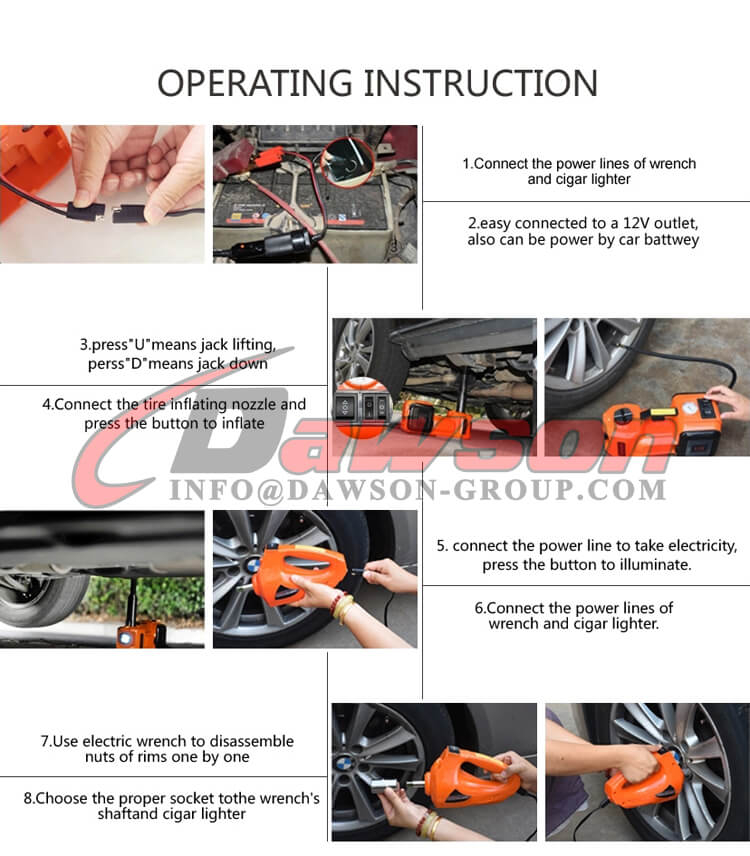 Production Process: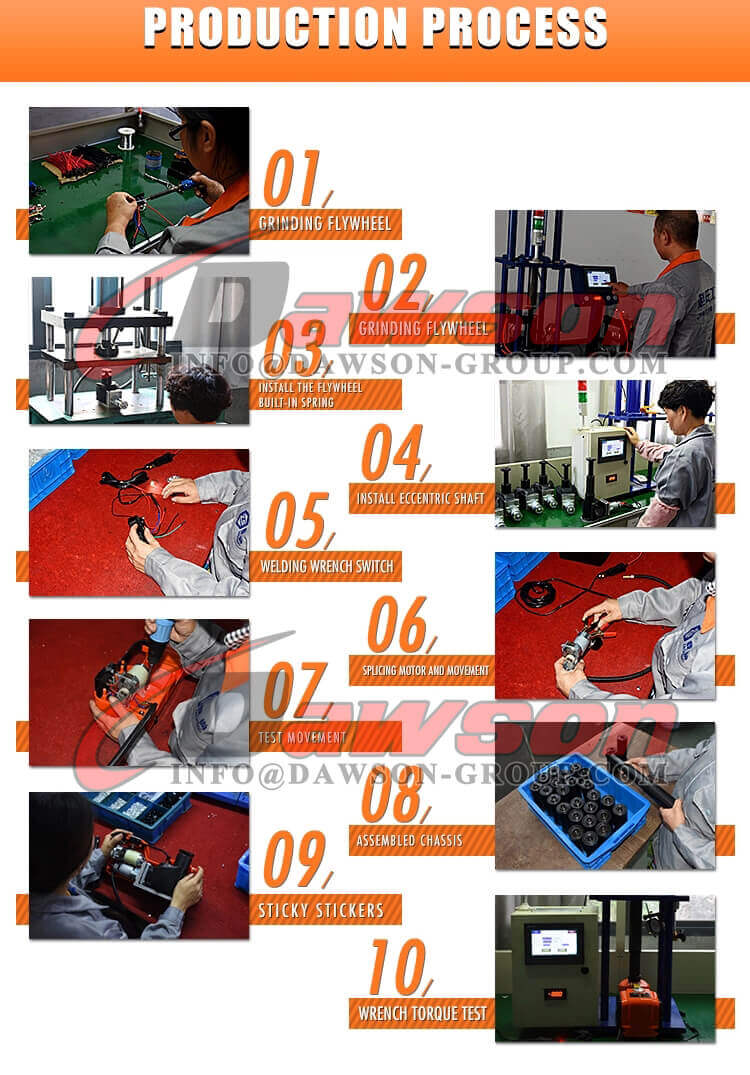 Packing & Shipping: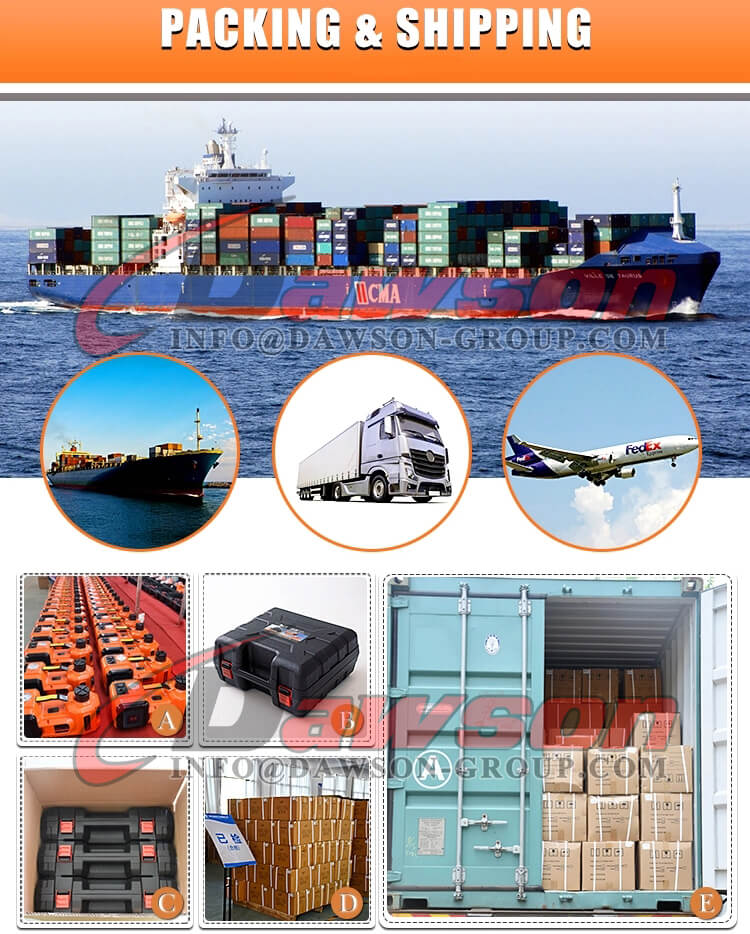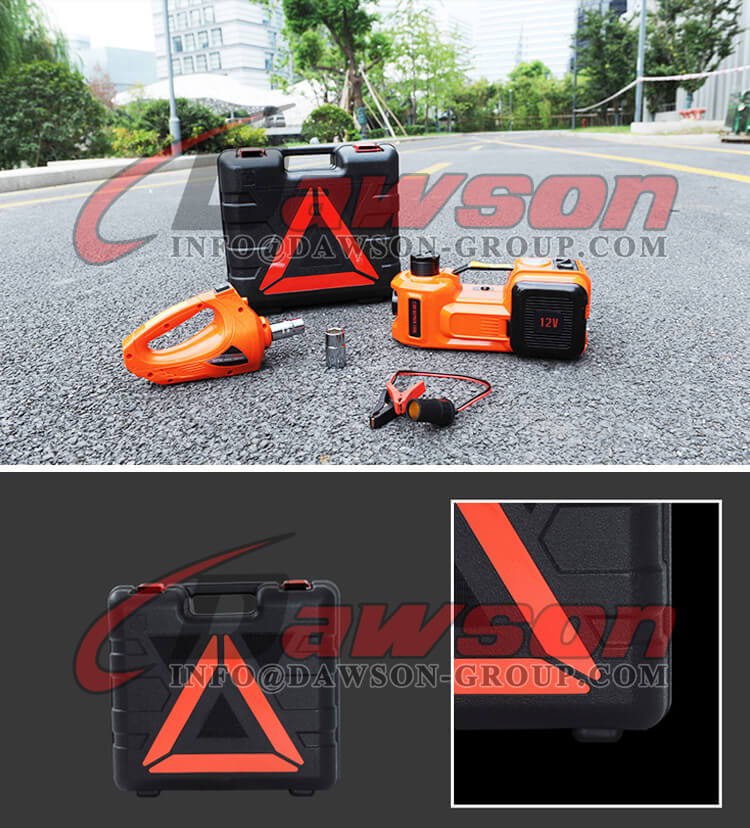 Factory Show: